This newsletter is the culmination of 3 projects:
Cyber, Seeded.
Collective Wisdom (Infosec Cannon Book Summaries)
Cyber, Misadventures.
Brain On Security #1 - April 2023 Edition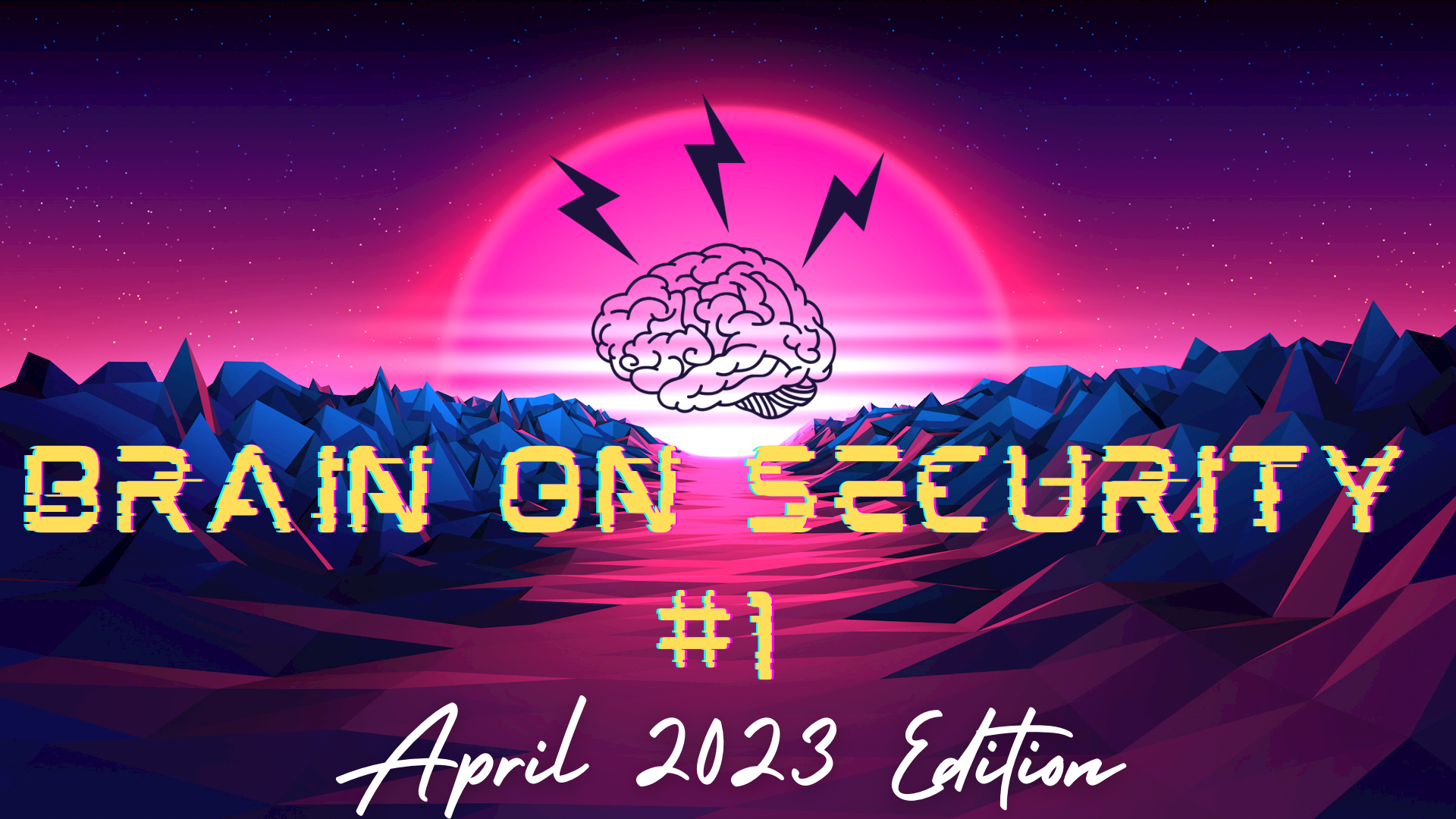 Collective Wisdom
(Infosec Cannon Book Summaries)
Collective Wisdom is a monthly newsletter where I collect/distill the best books I read into simple summaries for myself and others.
To begin with, I will start by picking one of the winners of Cyber Security Canon's Hall of Fame and eventually expand to include other books that were nominated and are part of this list.
Cyber, Misadventures.
The objective of this project is to embrace uncertainty and discomfort. It's a call to adventure in a world scared of incidents and data breaches by articulating a  summary of data breaches that distills the key lessons to learn rather than just sharing headlines.
This project is a manifestation of my intellectual curiosity, which I believe is shared by many others. Although the issue at hand has been acknowledged by many, a solution remains elusive.
Cyber, Seeded.
Cyber Seeded is the Monthly Newsletter where you will receive the latest updates on funding, acquisitions, mergers, and exits within the cybersecurity industry.
The goal is to be able to observe and understand the cascading effect on the careers of information security professionals by staying on top of the latest trends at the intersection of Cyber Security Industry and the start-up community.
Why you should subscribe?
Save Time by finding all the important news and insights in place in your Inbox. so you don't have to spend hours scouring the internet for information.
Gain a competitive edge in your careers or businesses. Make informed decisions and stay ahead of the curve.
Network with peers: Cybersecurity events and conferences around the world.