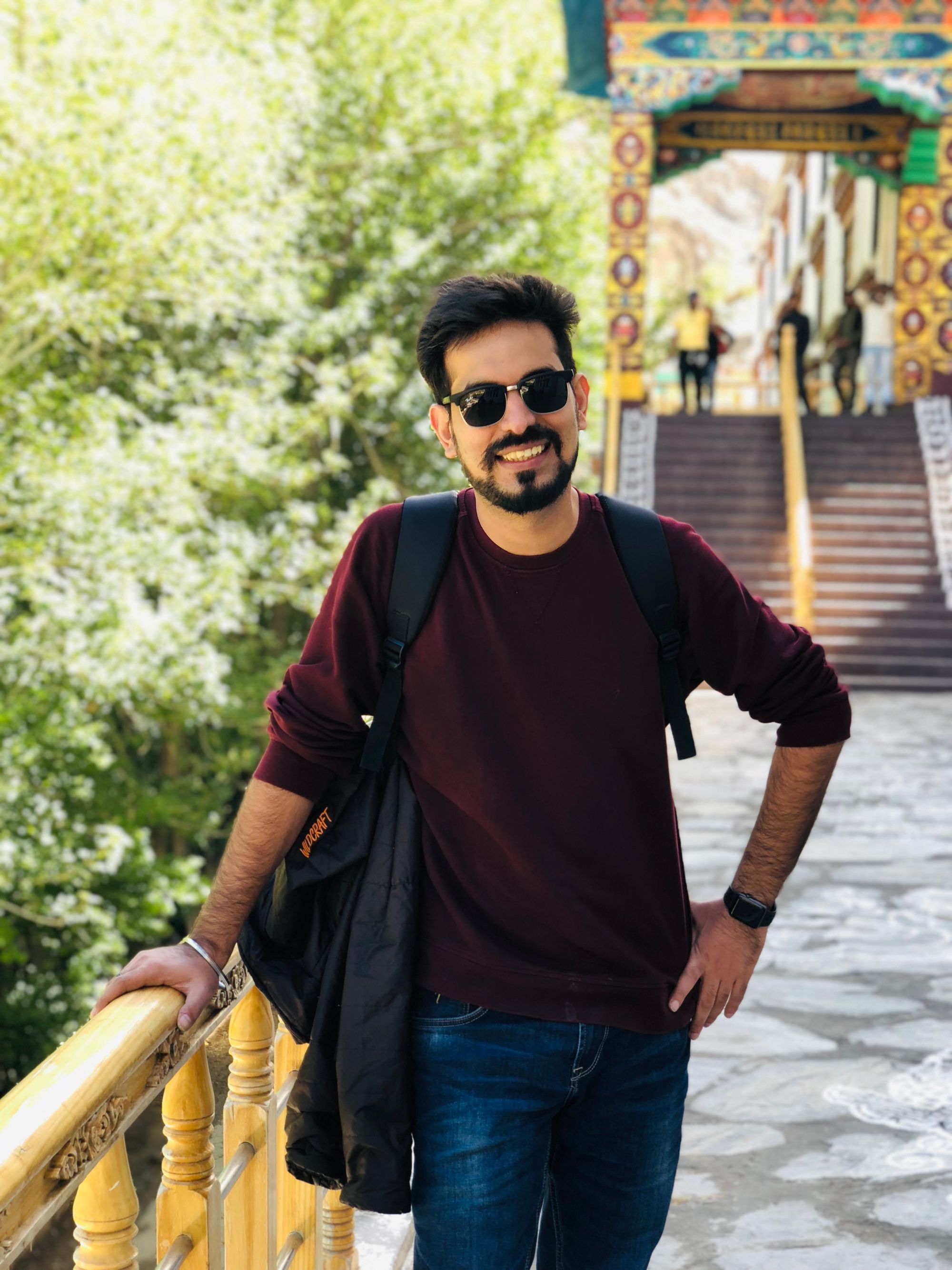 Hi, I am Ishan Girdhar.
Welcome to my online home. I write about my epiphanies, insights, and lessons learned on Information Security, Peak Performance, and Biohacking.
Nothing can be and can not be one, and at the same time, and I am. I'm Ishan Girdhar.
Personally Speaking
I am a person of creative and meaningful pursuits; I am passionate about inline skating, Information Security, and learning novel concepts, ideas, and diverse ways of thinking.
When it comes to reading, you'll often find me learning about Neuroscience, Productivity, Psychology, Brain States, Flow, Meditation, Yoga & Ayurveda.
This digital space is a concoction of what I am learning and my thoughts about Information Security, Risk Management, Productivity, and Life. I use this blog to document the many adventures of my life as I experience them.
If you catch me outside of work, I'm an avid lover of learning to the point that I shamelessly call myself a Philomath. I am super enthusiastic about Inline Speed Skating & Road Cycling! Of all the skills I have acquired over my career, I am most proud of my recent interest in yoga, meditation, & Biohacking.
Professionally Speaking
I have about 12 years of experience working in Information Security.
I have been helping businesses balance security and business risk/reward decisions while complying with external regulatory and legislative requirements.
I am currently working with Accenture as Senior Manager for Security Consulting.
Previously I have worked with Assembly Payments which is now rebranded as Zai as Head of Information Security. I was responsible for establishing, maintaining, and overseeing the vision, strategy, architecture, policies, and programs to protect information assets while understanding regulatory compliance challenges.
I have been fortunate to have broad experience in diverse industries such as Ride-Hailing/ FinTech/Telecom / Online Payments, from complete startup to late-stage with exit to publicly listed companies. My experience in cybersecurity envelops a comprehensive understanding of application security, data, network, malware, risk, compliance, and more. Before Joining Assembly Payments, I was fortunate to get an opportunity to build an Information Security Program and Team from Scratch at Funding Societies as Head of Information Security. I can not express my gratitude to Kelvin Teo, Founder of Funding Societies, for entrusting me and empowering me.
I also have practical expertise in developing, refining, and automating the Information Security Management System (ISMS), including all ISO 27001, PCI-DSS, and MAS TRM controls using existing tooling and platforms like Atlassian JIRA, Confluence, Asana, etc. I am passionate about strategizing, architecting, and aligning effective infrastructure technologies to enable core business objectives. What motivates me is to build value for my stakeholders.
I find this essential to build and nurture relationships outside the organization as much as within. Therefore, I actively partner with service providers and vendors to design custom and business-specific solutions based on the business's risk appetite and budgetary constraints.
I have hands-on expertise with both AWS as a partner and a user. As an engineer, architect, and practitioner, I have several industry certifications, including CISM, OSCP, AWS Developer Associate, AWS DevOps Associate, AWS Solutions Architect Associate, AWS Security Speciality, CEH, MCSE, CCNA, & RHCT, and many others.
I have co-authored the "Kali Linux Intrusion and Exploitation Cookbook" on Amazon.